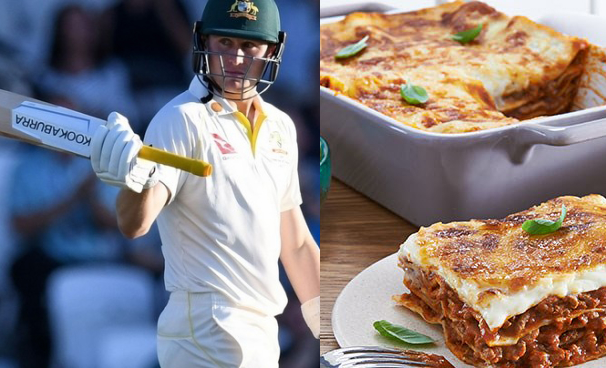 After another delicious display from Marnus Labuschagne in the third Ashes test, Australia has officially made lasagne its national dish to honour the great man.
The nickname of 'lasagne' largely stems from mispronunciations common with the Labuschagne surname, and was used by the English team to sledge the young batsman, but following another big serving of runs, lasagne is now being celebrated across Australia.
Trying to get in on the trend, Prime Minister Morrison has confirmed he'll be having lasagne for dinner after Marnus Labuschagne once again feasted on the English bowling attack.
"I reckon there'll be a lot of kids wanting lasagne for dinner in tribute to that best on ground performance from my favourite sportsball player" the PM told Seems Legit.
"I know it's a big call, but I think he really could be the next Michael Jordan" continued the Prime Minister, after reportedly smashing several sips of beer while watching the game.
Despite being highly critical of England for employing players such as Jofra Archer, Brandon Roy, and Ben Stokes who were born in other countries, Australians are united in their praise for the South African born Labuschagne.
"It's different" said one punter.
"Marnus is as Aussie as the lasagne he's nicknamed for.
"Playing those blokes is just cheating and there's no room for that in cricket…not anymore anyway".