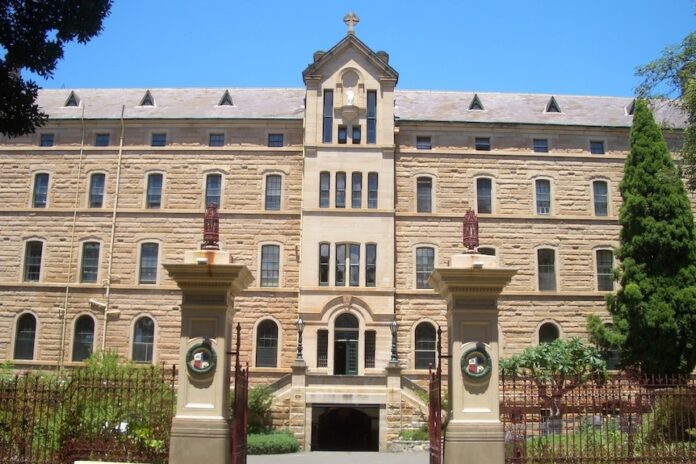 Following reports that 163 St Joseph's students mistakenly received the highly scarce Pfizer COVID-19 vaccine, it's been revealed that several of the boys were also given new kidneys.
However, NSW Health Minister Brad Hazzard, rejected claims that one of the wealthiest schools in the country being gifted additional kidneys was anything worth talking about.
"You know what? The school intended it well — there was a mistake and so what?" Mr Hazzard fired back at journalists asking for details about the 'accident'.
"It's happened out of thousands of kidney transplants per year, who cares if a few peasants are near death waiting for one and need to wait a bit longer.
"You realise the parents of these boys are some of the wealthiest people in the country, and therefore contribute enormously to the economy?
"Obviously not through tax as they're pretty crafty about avoiding that, but someone has got to keep the yacht stores open.
"Plus, they donate generously to political parties and ask for nothing in return…for the most part".
While each of the boys already had two completely healthy kidneys, several of them were very exited about getting a third.
"Yeah, I'm going to be an absolute force in drinking competitions now" said one schoolboy by the name of Eldritch Thatcher-McGinnis.
"I won't even have to lie about how much alcohol I've had, so you could say it's helping us become more honest leaders in the community".
It's been discovered that the Pfizer vaccine was only supposed to be administered to the indigenous boarders at the school, which account for somewhere in the region of zero and four boys according to sources familiar with the program.
However, it was accidentally given to the entire year 12 group including some of the palest humans sighted outside of a Scottish winter.
The school reportedly wants it to be very clear that they don't blame this error on the indigenous boys, but will explore all avenues for a scapegoat if the bad press continues.