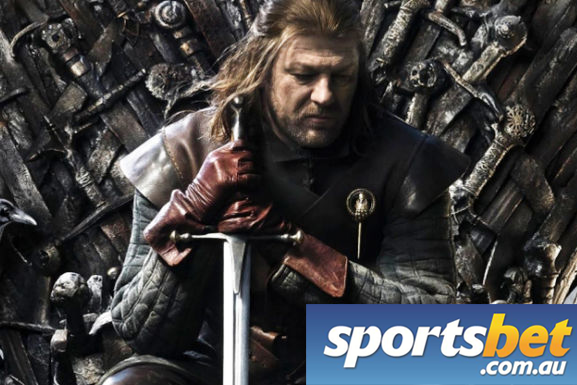 Troubled betting company, Sportsbet, has admitted that they have at least a little remorse for deciding to pay punters who backed Ned Stark to be sitting on the Iron Throne at the conclusion of fantasy TV show, Game of Thrones.
"Look we may have gone a bit soon on that one" a Sportsbet executive told Seems Legit.
The admission comes after it was revealed that Sportsbet paid out $1.3 million for customers betting on the Labor Party to win the Federal Election, only to see them beaten by the Coalition.
"The bloke who played Ned Stark was by far the most famous actor in the first season, as well as being the most heroic character. It seemed like a lock".
However, being beheaded in the 9th episode of season one proved too much of a setback for the character, who never looked like challenging for the throne in the remainder of the series.
"Maybe gambling isn't really our thing" said the executive.
"Let's just hope the bank accepts loan repayments in the form of bonus bets".
Despite being a significant financial setback, with the humorous material it's given their social media team, and the national publicity received from the early payout loss, many experts are wagering that Sportsbet will be back to milking their customers dry in no time.