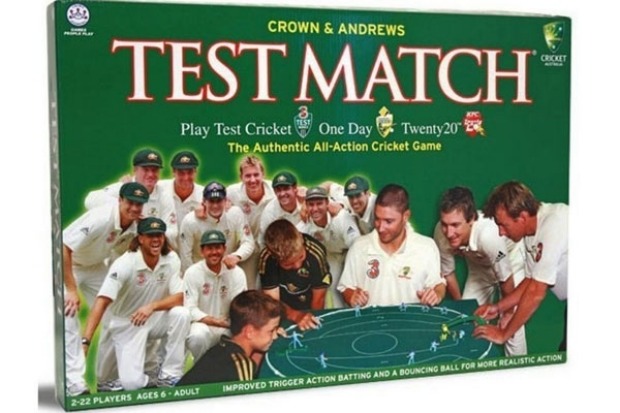 Due to England's consistent failure to deliver suitable weather for cricket, the rest of the 2019 Ashes series is expected to be determined by the classic Crown and Andrews game, Test Match.
"We're confident it will still be a very exciting contest" said a spokesperson for the English Cricket Board (ECB).
"The pitch will be freshly ironed to provide plenty of pace for the quicks, while batsmen will have opportunities for a big score if they can survive the early onslaught".
The Australian team are quietly confident that this could actually improve their prospects, as run machine, Steve Smith is rumoured to be even more skilled at the board game than he is at the traditional form of Test cricket.
Seems Legit understands that Smith has an unofficial career batting average of above 26,000 in Test Match.
"The only time I ever saw him get out was when the batsman piece jammed" recalled a childhood friend of Smith.
"It was very controversial, and Steve always suspected foul play. The bowler at the time was a teenage Dave Warner and he'd briefly been alone with the game while the rest of us were out of the room".
Critics have argued that England shouldn't be able to host sporting events that rely on good weather due to the extensive delays throughout The Ashes, but the ECB has defended its position.
"While it's not a perfect solution, Test Match is 'the authentic all action cricket game' it says right there on the box!
"And as they say at Crown and Andrews 'it's guaranteed not to get washed out'. We plan on holding them to that claim".