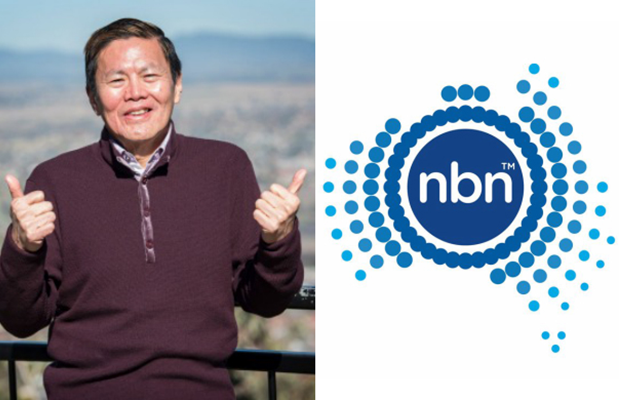 The FIFA World Cup broadcast experience from Optus has been described as a "resounding success despite a couple of minor hiccups" by CEO, Allen Lew, and he's about to ride this alleged triumph all the way to the top job in Australian telecommunications, as the new head of NBN.
"We've been really impressed with his management skills during the whole ordeal" said a spokesperson for NBN involved with the headhunting of Lew.
"Even after making a complete mess of such an important job, he hasn't admitted to any responsibility, which is exactly what we're looking for in the leader of Australia's biggest infrastructure project.
"It's a little disappointing he hasn't found a way to blame the issues on Labor yet, but we're confident his best work is still to come".
When we pressed Lew for the cause of the 'minor hiccups' that resulted in millions not being able to watch the service they paid for, he presented an understandable case.
"What we didn't anticipate was that a large portion of our customers were trying to access the stream at the same time" Lew told Seems Legit.
"In our bandwidth requirement projections, we were generously allowing for each subscriber to use the service for up to one minute per day, and be spread out evenly over a 24 hour period.
"If it had happened like our expert analysts predicted, everyone would have had a smooth experience for their minute of usage.
"However, it turned out that many of them greedily wanted to watch more than their allotted minute, and do so when the actual games were being broadcast.
"It's certainly been a learning experience for us all".
After forming a personal relationship with Lew during the World Cup streaming saga, Prime Minister, Malcolm Turnbull is particularly excited about the appointment of the new NBN boss.
"He's a very ambitious man, so after butchering such a significant Australian project there was really only one more high-profile abomination in the industry he could oversee" explained Turnbull.
"Obviously I've personally managed to set the country back several years with some nonsensical decisions related to the NBN when I was Minister for Communications.
"But I'm confident that with Lew's experience, he can really send the nation back to the internet dark ages and it will all be Labor's fault".