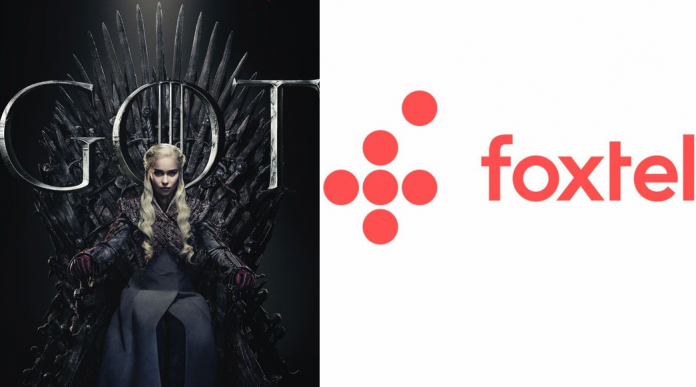 The Foxtel Now streaming service has encountered a couple of very large spikes in sales over recent weeks, which is reportedly very unlikely to be associated with the final season of award winning HBO series, Game Of Thrones.
Foxtel's data indicates that more than 30 million Australians have subscribed to the service in the last three weeks, which is particularly impressive given that it's significantly more than our country's total population, which includes some infants who may not even have access to a credit card.
"It suggests that the Census data is a bit out of whack doesn't it" a Foxtel executive explained to Seems Legit.
Interestingly, the 30+ million subscribers of the 10 day free trial have been split up quite evenly between Monday the 15th and Monday the 29th of April.
These dates coincidentally match up with the release of episodes one and three of Game of Thrones in Australia.
With a near 100% cancellation rate amongst the batch signing up on the 15th, some have suggested that customers are using the free trials purely to watch the worldwide phenomenon.
"I certainly don't think they're just using it for Game of Thrones under multiple email addresses, with no intention to eventually pay for the service, that's for sure" said the Foxtel executive.
"It's really good value as long as you don't compare it to Netflix or Stan or any of the streaming services available anywhere else in the world.
"We've got a vast array of outstanding, intellectual programming available such as The Real Housewives Of Sydney and The Real Housewives Of Melbourne.
"I could sit at home and watch those for literally minutes at a time, and if you like Game Of Thrones, what about Love It Or List It for an epic magical journey of emotions. It's a very clever title don't you think?
"Yes we believe people will be more than happy to pay top dollar for Foxtel long after Game Of Thrones finishes, did you realise we've even got a mobile app that mostly works now?"
Most experts agree that after decades of being price gouged by Foxtel, the Australian public just wouldn't feel comfortable exploiting a free trial to the detriment of the pay TV company.