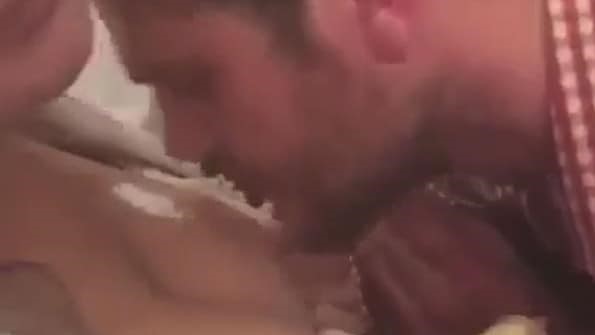 The manager of Port Adelaide player, Jack Watts, has hit back at media reports, following the leak of a video depicting him snorting white powder off a woman's breasts.
"He's hardly a star" manager, Paul Connors told Seems Legit.
"This is very irresponsible reporting.
"At this stage it's even a stretch to refer to him as an AFL player".
Despite initial suggestions that the white powder was cocaine, it's since been revealed to be 'Wiesn Pulver' a perfectly legal substance widely known at Oktoberfest that is made from menthol and glucose.
"It obviously wasn't cocaine" continued Connors.
"Everyone knows that Jack bloody hates cocaine, even if he does happen to enjoy the smell of the stuff".
This comes just months after the former No.1 draft pick was embroiled in a texting scandal, where it was alleged he sent a series of explicit messages, including one that said 'I just want to do lines off t**s'.
"Geez that happened as well didn't it" said Connors.
"Well that was obviously an unfortunate case of autocorrect I reckon.
"What I'm sure he meant to write was that he uh, wants to do, uh, 'limes' off t**s. Yeah, pretty innocent right?
"Lime juice is really good for you, with vitamin C and the like, you've gotta stay healthy".
Connors also stated that the real crime being perpetrated here was from the friend filming the event, who lacked the foresight to turn their phone sideways and record it in landscape rather than portrait.
"Disgraceful" said Connors.