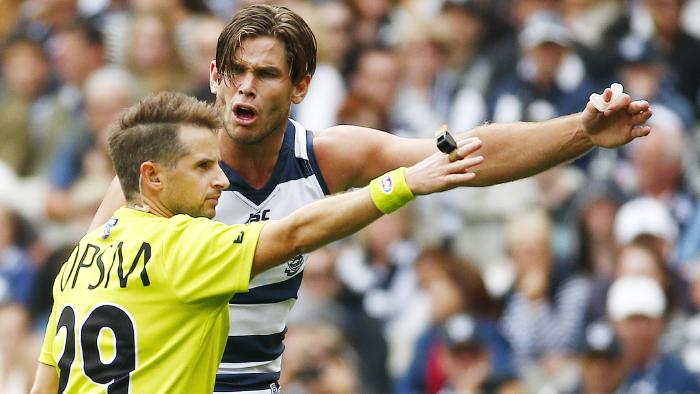 Since the inception of the league, footy players have been trying to assist umpires when they make the wrong call, but until now, this helpful information has often been ignored.
"It's tough" said correct decision advocate, Alex Rance of Richmond.
"When I spot a bad call from the ump, I'm just trying to help him out by calmly explaining what he missed, but they often haven't been very receptive".
Rance believes actions speak louder than words so he'll flail his body at the slightest contact to help the umpire see that he deserves a free kick.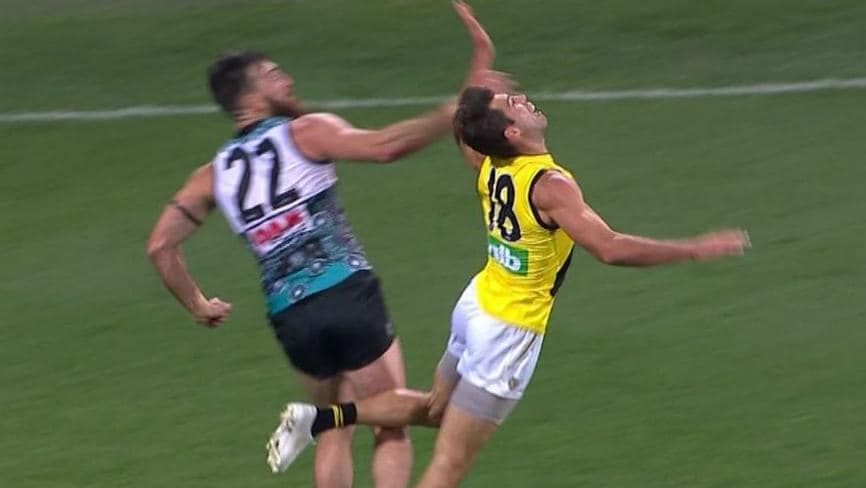 Misunderstood veteran, Luke Hodge, explained how he attempts to help out the umpires when he's received illegal contact, by inflicting physical force on his opponent in retaliation.
"When I get a bit of a knock or bump from the opposition that's outside the rules, the umpires often tend to miss it" Hodge told Seems Legit.
"So, what I do is hit them back to demonstrate I've received illegal force.
"Sometimes I'll hit them repeatedly and a lot harder, or maybe strangle them a bit to make it really clear for the umps".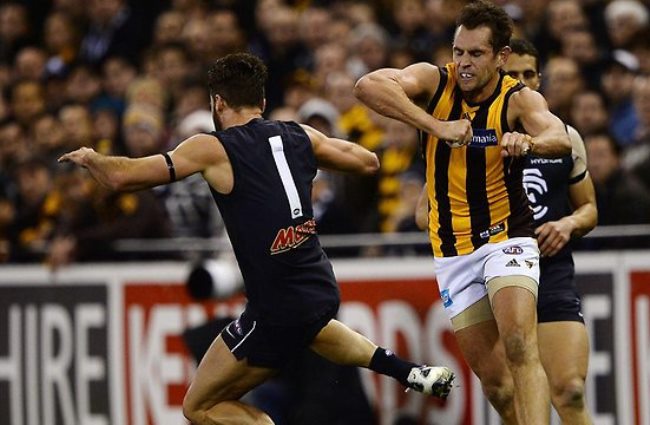 Popular umpire, Ray Chamberlain, is one who thinks the change in policy is well overdue.
"I've always been the type to own it when I get a call wrong, and really appreciate it when players point out a howler.
"Some of the other umpires seem to forget people are there to watch the players, not us.
"Even if a player gets a bit overzealous in voicing their objection to one of our calls, it's our job to accept it respectfully and make sure the final decision is correct".
AFL CEO, Gillon McLachlan is understood to have been one of the key architects behind the new stance.
"We changed the third man up rule in the ruck a couple of seasons ago to make everything a lot simpler in terms of umpiring, and that's obviously been a resounding success" said McLachlan.
"But I really think players participating in the decision-making process is going to take us to the next level in terms of umpiring clarity.
"It's like we're adding another 36 umpires to the field. How could that not make umpiring simpler?"
Support for this new process hasn't quite been unanimous though, with a perplexed Joel Selwood unsure what would change if the umpires already do what he tells them to.
Also, Kangaroos coach Brad Scott is said to be strongly against the change, believing that the umpires do a fantastic job and no one should whinge about their decisions.